BMW M550d xDrive (2016) review by MotorPlace

This is the BMW M550d xDrive. It's the first of a new line of BMW M Performance Automobiles, set to sit above the bodykit and suspension-focused M Sport models, but below the full M-cars. But rather than sporting some sort of detuned M5 engine, this M550d xDrive has a diesel engine (albeit a triple turbo one), four-wheel drive and an automatic gearbox. The diesel-powered M550d can truly be referred to as a torque monster, even in factory condition. the engine of the M550d already features three turbochargers with different dimensions supplying the six-cylinder with a royal amount of boost pressure. As standard, the M550d develops 381 hp (280 kW) and 740 Nm of torque. With the D-Tronik 5 V1 power module those figures are brought up to 435 hp (320 kW) and 850 Nm of torque.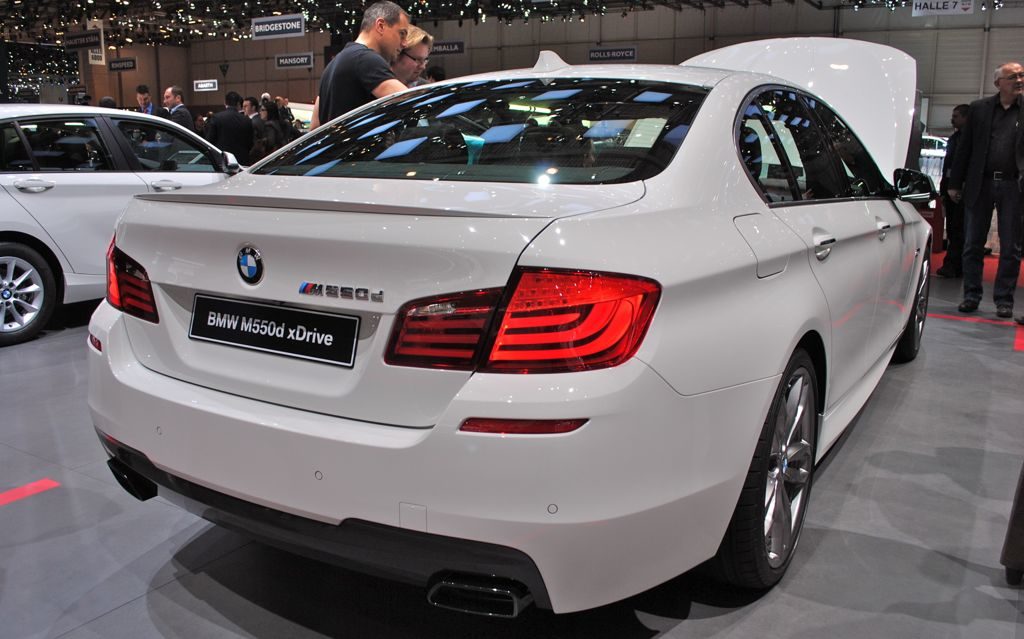 With the 'one-size fits all' D-Tronik 5 V1 module being the most sophisticated option, customers can also choose the D-Tronik 2 V1 upgrade, which involves bespoke remapping of the factory ECU. The advantage of the latter is that this conversion allows for individual wishes of customers when it comes to throttle response and power delivery.
To finish off their creation, G-Power traditionally comes up with a set of HURRICANE RR wheels available in both 20-inch and 21-inch sizes. They offer three colors, which comprise 'Jet Black', 'Gun Metal Grey', and 'Stardust Silver'.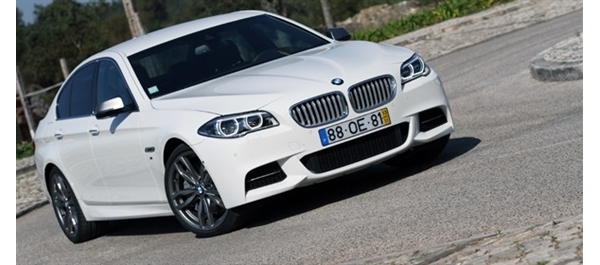 Two things to note here. First, the M550d is not a proper M car. It's the first of a new slew of M Performance BMWs designed to slot into the range above the regular BMW models such as the 535d, but below 'real' M cars, like the M5. Think back to the 1980s when BMW simultaneously produced the line-built 218bhp E28 M535i and hand-built 286bhp E28 M5.
[huge_it_gallery id="13 "]
And the second point of interest is that this is no ordinary diesel. It displaces the same 3.0-litres as the sixes fitted to the 530d and 550d, but that's where the similarities end, because only a handful of parts are shared. The new engine features not one, not two, but three turbochargers. A small blower spins up quickly just off idle and is then joined by a second, larger turbo from 1500rpm. From 2700rpm, a flap opens, sending surplus exhaust gas past the still-spinning small turbo to the larger turbo, and also a third, smaller, super-responsive variable geometry one.
There isn't one – providing you live in mainland Europe. The four-wheel drive system can't (or won't) be engineered for right-hand drive applications though because the steering column is in the way of the transfer 'box. BMW could feasibly do a rear-drive version for Britain, but it feels that a car with this much torque needs the added traction of four driven wheels.