Introducing the New 2017 Nissan GT-R | MotorPlace

Nissan's range topper is a supercar-stomping, high-tech dynamo. Its 3.8-liter twin-turbo V-6 makes a mighty 565 hp while a six-speed dual clutch automatic and all-wheel drive team up to put all that power to the pavement. The GT-R's quick steering, rigid structure, and adjustable suspension can make even amateurs feel positively heroic from behind the wheel.
[huge_it_gallery id="37 "]
The 2016 GT-R ranks as one of the world's top-performing production cars. With a seemingly brutish character that hides a surprising level of capability and accessible performance, it's pretty much a class of one.
New for 2016 is a 45th Anniversary Gold Edition model. It comes with the same "Silica Brass" paint color used on the 2001 Skyline GT-R M-Spec, as well as a gold-toned VIN plate in the engine compartment, and a commemorative plaque on the interior center console. Nissan says fewer than 30 of these cars will make it to the United States.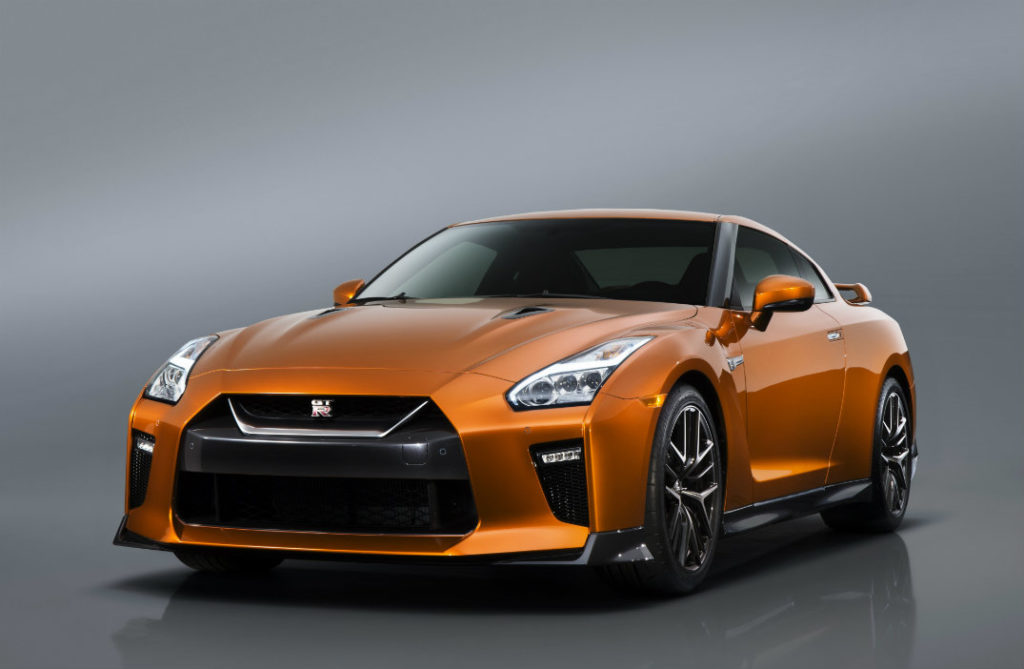 GT-R's 0-60 mph times of less than three seconds or its brilliant all-wheel-drive handling. Every model delivers blistering acceleration, hooking up perfectly with awe-inspiring traction from the GT-R's brainy all-wheel-drive system. But this isn't a car just meant to go in a straight line. A rigid body structure, special springs, and custom-developed Bilstein DampTronic dampers in front help balance ride with track-ready handling. The all-wheel-drive system aids handling, too; rear-biased, it can send all the power to the rear wheels, or up to 50 percent of it to the fronts.