Jaguar F-Type Price in India, Photos & Review | MotorPlace

Jaguar most powerful and athletic offering, the F-type R coupe—and convertible—combine brute force with gorgeous sheet metal. Powered by a 550-hp supercharged 5.0-liter V-8 with an eight-speed automatic and all-wheel drive, the F-type R hustles with the best of them. The base V6 has 337bhp available, rising to 376bhp in the V6 S and ending with an impressive 542bhp in V8 form.
[huge_it_gallery id="36 "]
F-type coupé is comparable to a BMW 3-series. Indeed, it shares many of its components with Jaguar's own upcoming 3-series rival, the XE.
With a top speed of 186mph and the 0-60mph sprint covered in just 4.0 seconds, the most powerful F-type coupé is thunderingly fast.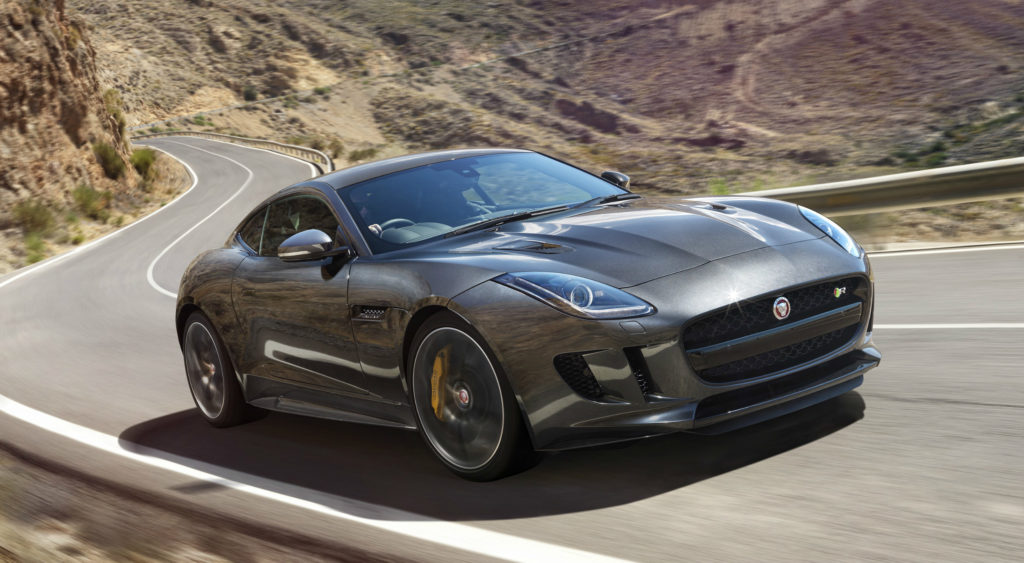 As well as the burbling 5.0-litre supercharged V8 engine there are extra additions in the form of 20-inch wheels with larger steel brakes. Carbon-ceramic units with performance tyres and lighter forged wheels also feature on the options list.
Even sitting at its governed top speed, the V8 coupé remains flat and able to steer faithfully, with its large tailgate spoiler handling the generated lift confidently.