Ferrari 488GTB Reviews, Photos, and Specs … | MotorPlace

Ferrari 488 GTB exterior looks like? This 360° degree view lets you check the outer details of the car without even visiting a showroom. Enjoy a lifelike experience of how this car looks like from all angles. Check out how the grille, bumpers, headlights, side-view mirrors, indicators, tail lamps, etc., are carved out on the car body. This 360° degree view helps you see the design of doors and handles, pillars, windows, and the rear profile of the car.
twin-turbo 3.9-liter V-8 located behind you, you'll enjoy its sonorous wail, and ferocious acceleration, all the way to 8000 rpm, where it makes 661 hp. A dual-clutch seven-speed is the sole transmission; we estimate a 0–60 time of 3.0 seconds. Ferrari's revised adaptive suspension provides a relatively compliant ride without sacrificing handling.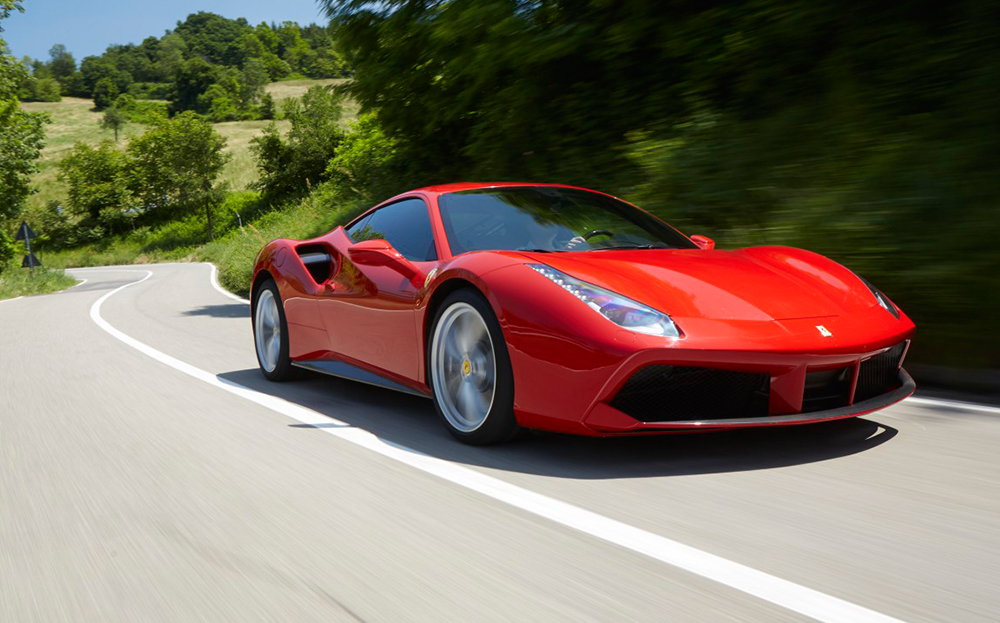 Engine                       3902 cc

Ground Clearance   N/A

Fuel Tank                  78 Liters

No Of Gears              7 Speed

Boot Space                 230 Liters

Top Speed (Km/h)    330
Tyre Size                      F – 245/35 ZR20 J9.0 R – 305/30 ZR20 J11.0
Seating Capacity        2